PICSPAM! harry & ron & hermione: don't worry, be harry [harry potter and the philosopher's stone]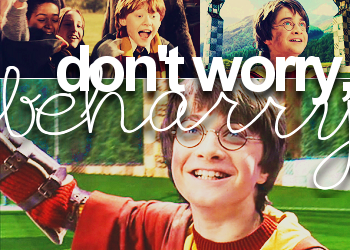 For
picspammy
's 24th challenge,
Emotions
.Basically, anything and everything that fits in the LiveJournal mood tree under 'happy' (
amused, cheerful, chipper, ecstatic, excited, good, grateful, impressed, jubilant, loved, optimistic, hopeful, pleased, satisfied, content, giddy, giggly, mischievous, thankful, touched
).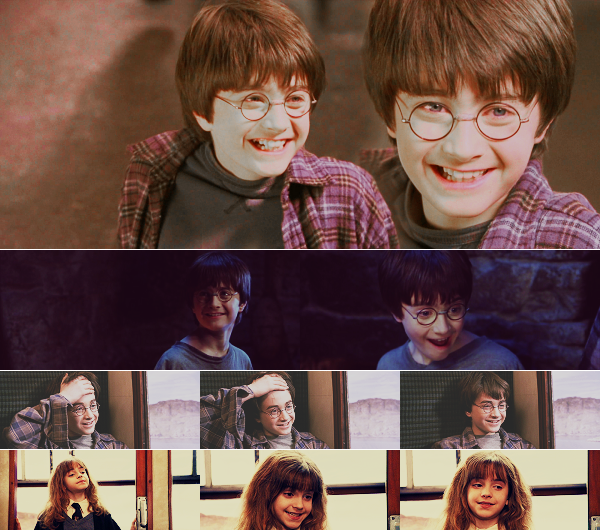 Yer a wizard, Harry.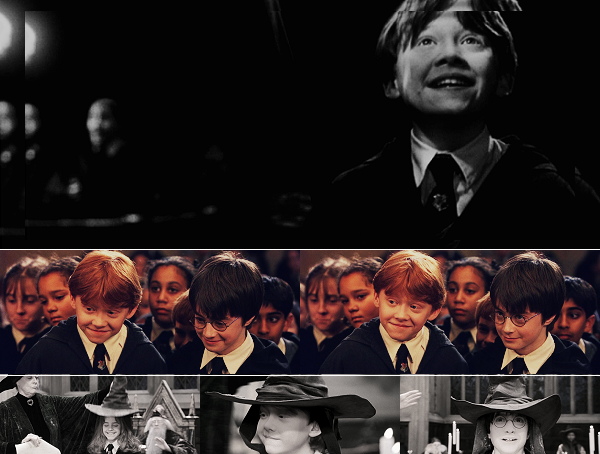 Better be ... GRYFFINDOR!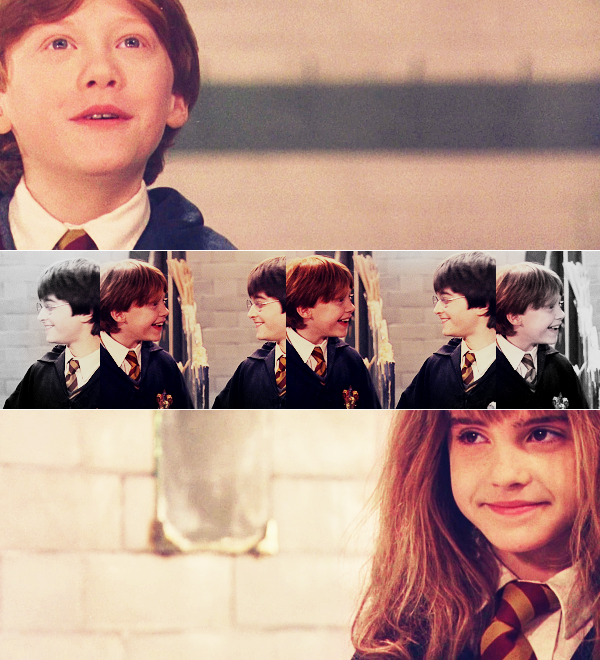 For sheer dumb luck!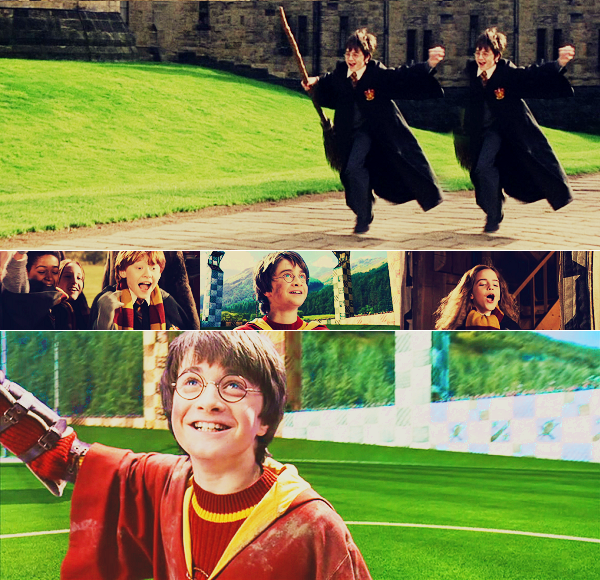 Gryffindor WINS!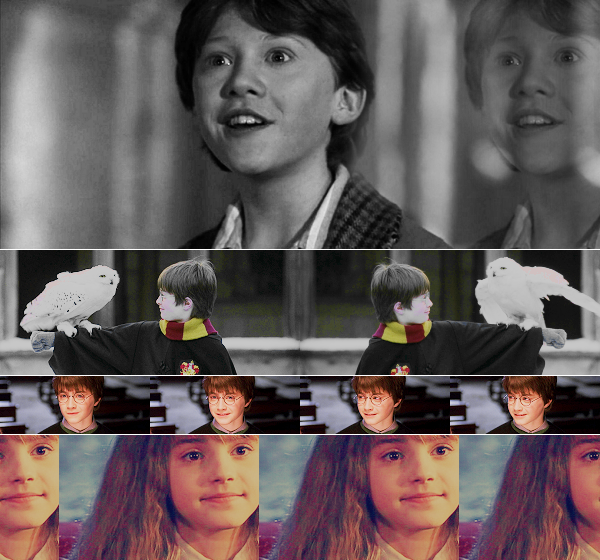 As long as Dumbledore's here, you can't be touched.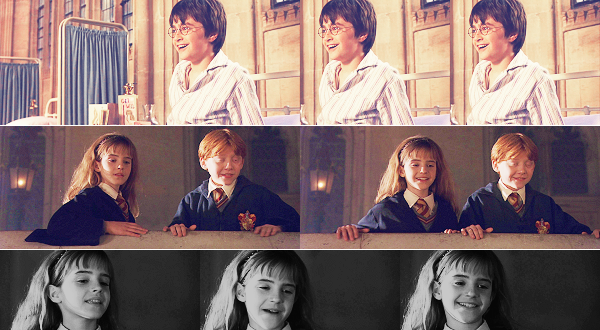 Never better.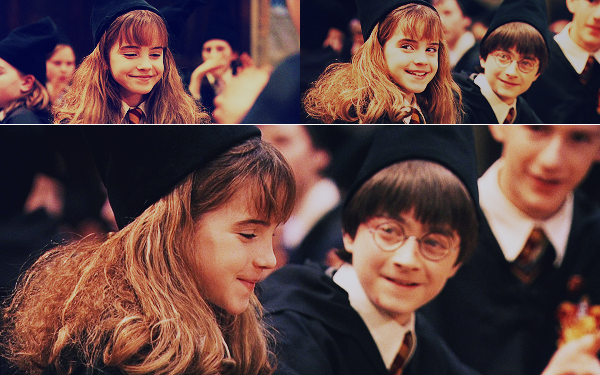 To Miss Hermione Granger, for the cool use of intellect while others
were in grave peril: fifty points.



Second, to Mr. Ronald Weasley, for the best-played game of chess that
Hogwarts has seen these many years: fifty points.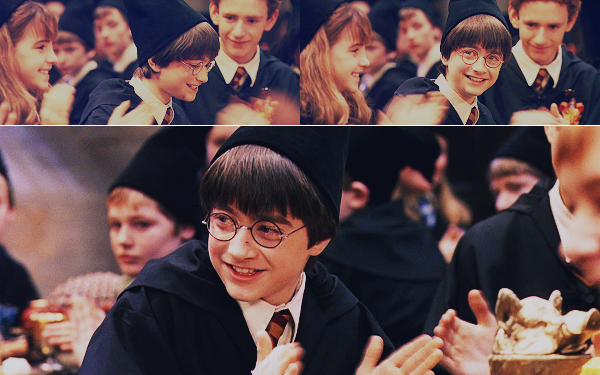 And third, to Mr. Harry Potter, for pure nerve and outstanding courage,
I award Gryffindor House sixty points.
Comments {40}